Welcome, Country Place Apartments!
Dominion Realty, Inc. has recently acquired a new property in Osgood, Indiana. Country Place is comprised of 24 residential units and features 1 and 2-bedroom floor plans. We have begun restorations and renovations. We are excited to watch this community blossom!
Country Place and Country Wood Apartments will be managed by Donna Huff. Congratulations, Donna!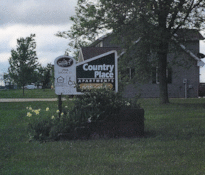 About Osgood: Osgood Indiana is a small town situated in southern Indiana. Just north of Versailles. The population of Osgood (as of 2017) is approximately 1,631. Osgood was established in 1854 when the railroad was extended to that point. The town was named after A.L. Osgood, a railroad official.
In 1856, Osgood was established as a town between Napoleon and Versailles and a plank road was built from oak boards between the two towns. Today Buckeye Street, the current main street, was part of the plank road between Napoleon and Versailles. In 1915 Buckeye Street was paved with brick. Years later the brick on Buckeye Street was covered by the State Highway department. However, Ripley street remains a brick street and was refurbished during the end of 1993 (2016 Osgood Indiana).
Reference: http://osgoodindiana.org
Related Topics: Dominion Realty Community, Realty News, Acquired Apartment in Indiana