Welcome, Granton Place Apartments!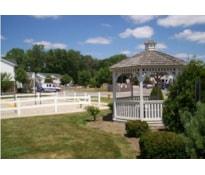 Granton Place Apartments, located in Marion Indiana, is our newest addition to the Dominion Family! Closing of this property occurred in late August and adds 40 more units to our portfolio!
Formerly an LIHTC (Tax Credit) property, this little gem consists of one, two, three, and four bedroom apartments and townhomes!
Unfortunately, several areas of the property lacked proper upkeep from the previous ownership, but after we provide our Dominion TLC, it will be in tip top shape!
Residents have welcomed us and are glad we are here! Granton Place Apartments is managed by Misty Jones. Congratulations, Misty!
Related Topics: